Keep track of your links. With Hyperlinks you can manage, categorize and visualize your bookmarks in Microsoft Teams.
Structured overview of your bookmarks
On the start page you can get a quick overview of your links and link lists.
Add websites and teamssites to your link lists and illustrate your links with an icon. Set your link as a favorite.
The lists for favorite and frequently used links are displayed automatically.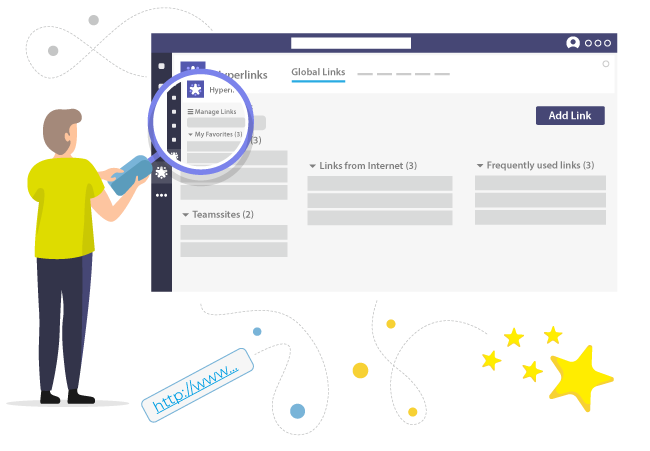 Manage your bookmarks and categories
Get a general overview of all existing links. Create new lists or edit and delete existing lists easily.
Add new categories or edit and delete existing categories. Each category will then be displayed with all its links in the link list.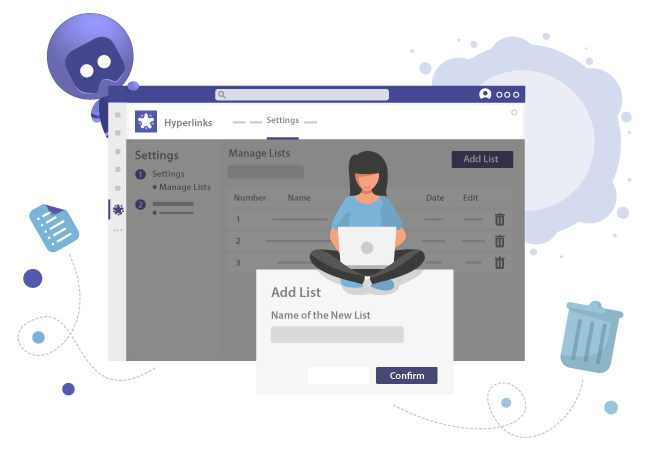 Private or together in the Teams Channel
With the Hyperlinks App you can create your own link lists with the links that are relevant for you and use them privately. (This feature will be available soon.)
You can also add your link list to a Microsoft Teams channel with just a few clicks. This makes it possible to share your linklist with your colleagues, work together on the linklist, add links and structure it.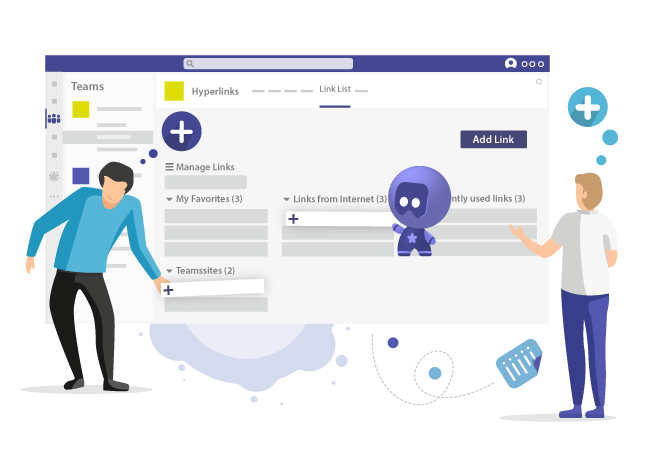 Bookmarks in Microsoft Teams
| | |
| --- | --- |
| | Hyperlinks |
| Private link list | Coming soon |
| Save links from Internet | |
| Save Teamssites | |
| Link categories | |
| Favorite links function | |
| Most frequently used links | |
| Share your link list in Teams | |
| Manage link lists | |
| Manage categories | |
Information
| | |
| --- | --- |
| | Hyperlinks |
| Overview | |
| Link creator | |
| Add pictures/icons | |
Usability
| | |
| --- | --- |
| | Hyperlinks |
| Search | |
| Documentation | |
Save Microsoft Teams Bookmarks
More about Teams Collaboration